Passion – Worthy of Your Name
For many years the Passion conference has been one of the highlights, combining solid teaching and great worship, and consistently being an event where new songs are debuted that go on to have a huge impact in the church around the world. And after their experiment with a studio album prior to the conference last year this year they are back to what they do best – a live album of worship from the conference which took place in Georgia at the start of January.
All the usual Passion regulars are there (Chris Tomlin, Matt Redman, Crowder, Kristian Stanfill) plus some newer names – Brett Yonker and Sean Curra. However this time around Kristian Stanfill is given the most prominence as lead singer, which gives it a different slant to previous releases.
As ever with Passion this is full of anthemic worship tunes that are full of deep biblical truth, and a theme that runs central through them all is the grace of Jesus. His name is very much lifted high in all the songs. The majority of songs that beg to be sung along loudly to, and for the most part of simple to pick up.
Particular highlights for me included Glorious Day with the great chorus line about running out of the grave when Jesus calls our name reminding us how we were dead in sin but He made us alive (impossible to listen to without bursting out in loud volume song to…), and Forgiven by Crowder which is a powerful song of confession and a reminder of the grace and forgiveness we find in Jesus.
These are songs that remind us of the cross. They are songs that keep Jesus at the centre. They are songs that musically are of a very high quality, well mixed so that you can hear the crowd singing too, and they are songs that as you listen to them will fill you with joy and make you want to sing.
If you have enjoyed previous Passion releases you will definitely enjoy this, I would say it is one of their best put together albums with no dud or filler songs (of note it is shorter than previous Passion releases that did have up to 17 songs – there are only 11 this time and 2 studio versions) and you can be sure that many of these songs will pop up at church services and events later this year). Highly recommended.
The digital album releases February 17th, physical CDs expected March 24th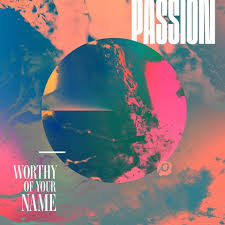 Disclaimer – I received an advance release review copy in exchange for an honest review. I was under no pressure to write a positive review. All opinions my own.